CADAM is built and driven by Christian values and beliefs. We focus on faith in God as the primary source for addiction recovery. Our name underscores this belief and trust.
Drug abuse disconnects the addict from God. At CADAM, we therefore  put into connection this disconnection that occurs with drug abuse and addiction because we believe that the power of God is stronger than the bonds of addiction.
CADAM offers a One (1) Year Rehabilitation Program in our ultra-modern camp facilities at Epe, Lagos State, and Abeokuta Ogun State, Nigeria. The camp plays host to the Care givers and recovering addicts, who we refer to as the 'Beneficiaries'
Learn more about our rehabilitation centres

Enoch and Folu Adeboye Rehabilitation Centre
Moji Balogun Rehabilitation Centre.
Epe Centre - Enoch and Folu Adeboye Rehabilitation Centre
At our rehabilitation facility we cater for both male and female adults aged 18 years and above. We provide accommodation for the beneficiaries in our modern hostels namely, Liberty House for men who have newly enrolled into the First Phase of the Program.
After graduating from Phase 1, the Men move on to live in Ebenezer House for another six months to allow for new intakes into Liberty House.
The female beneficiaries on the other hand are housed in a separate hostel, the Triumph House, where they live all through the duration (12 months) of their stay at our Facility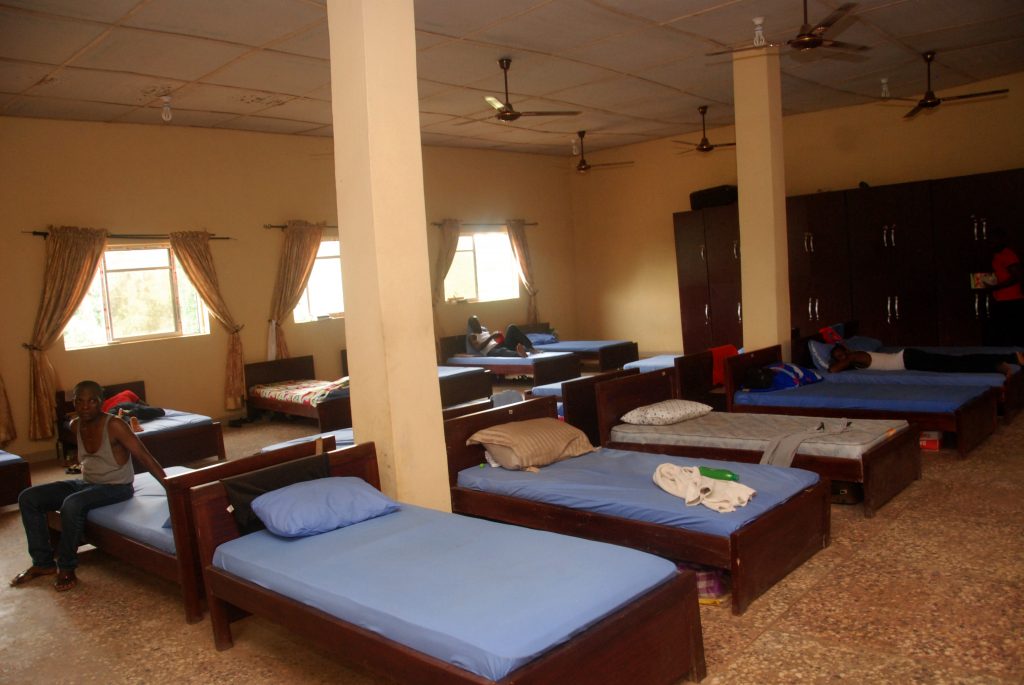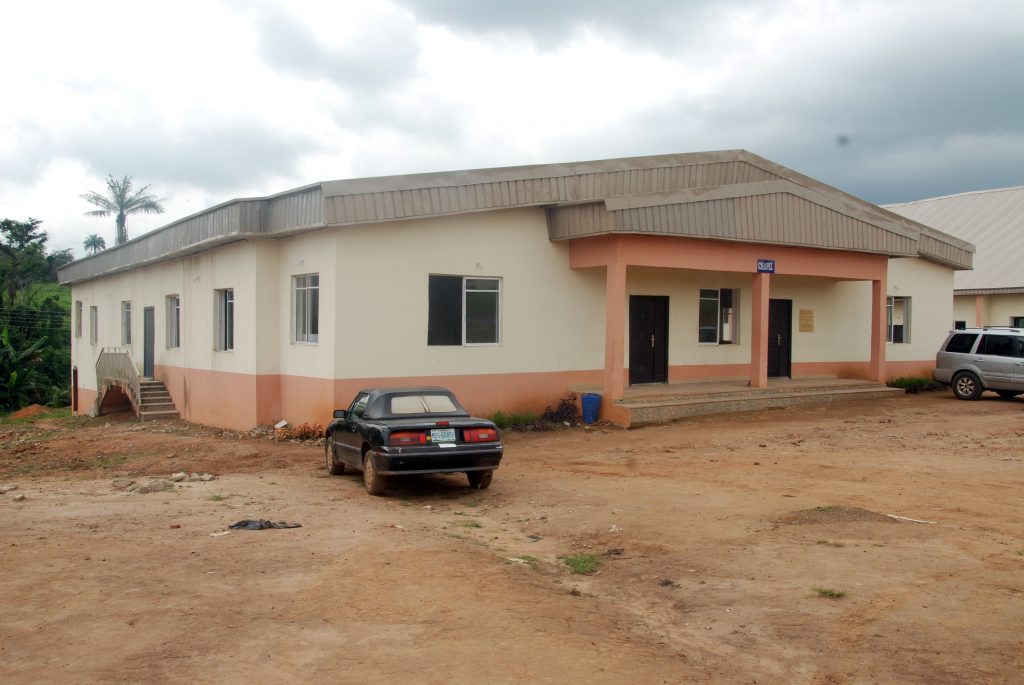 All beneficiaries are admonished in the way of the Lord with spiritual discipleship & Christian Religious knowledge being at the core of what we teach. So they all receive teachings from the Pulpit in our spacious Chapel on Tuesday, Thursdays and Sundays. And of cause during special events.
In Araga, beneficiaries are kept busy most of the time as our curriculum is all inclusive. Lectures go on in the different lecture rooms every day of the week to shed more light on issues that pertains to their present situation, family and society at large.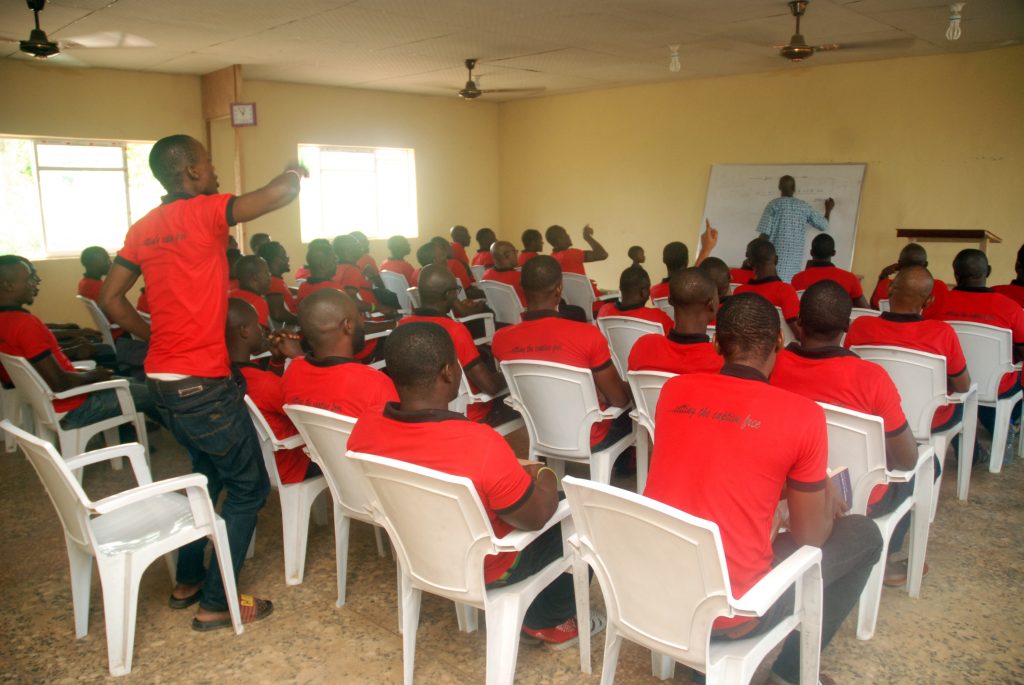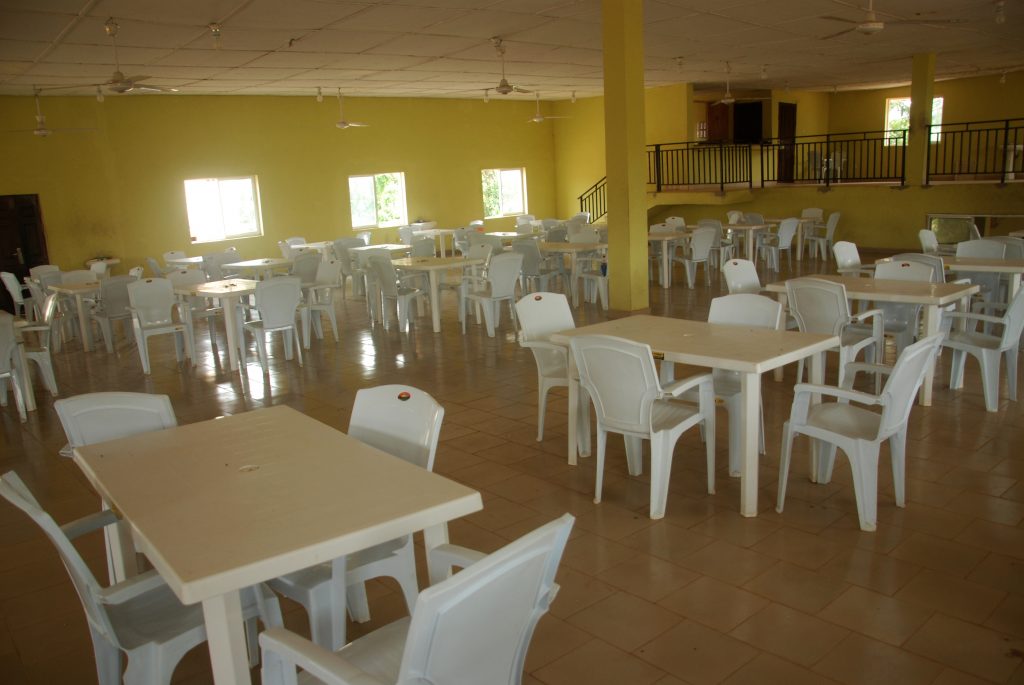 Sumptuous meals are served daily to all in the dining hall with special attention paid to the nutritional requirements of the Beneficiaries.
We provide Skills acquisition training for Beneficiaries who have successfully graduated to Phase 2 of our program. Here they are taught various skills that will be of commercial benefit in life post rehab. We offer vocational training in the following departments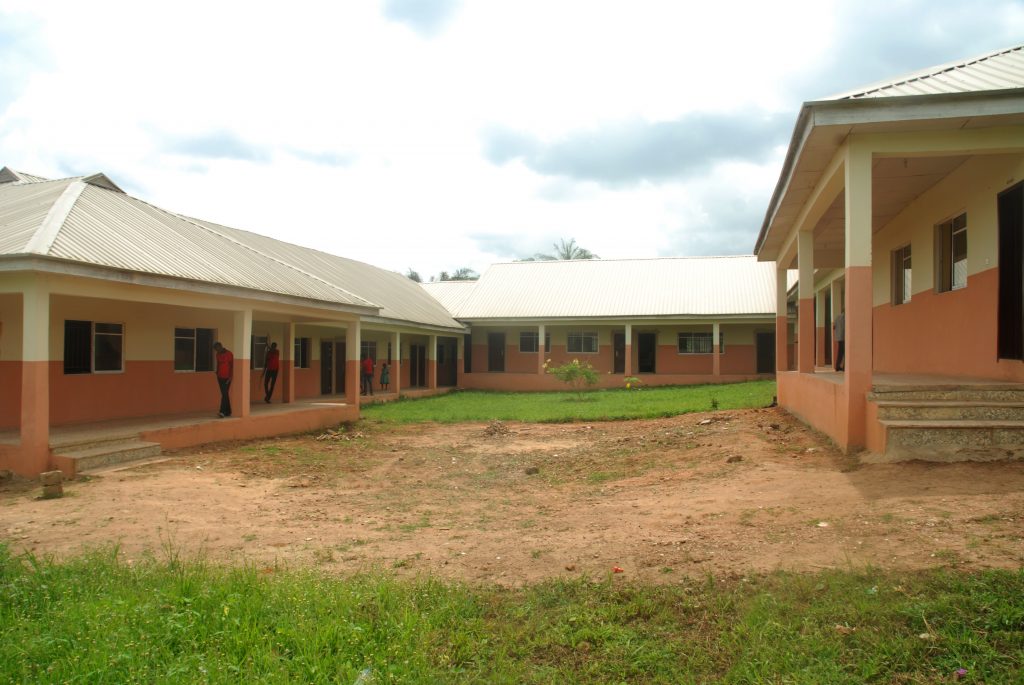 Abeokuta Centre - Moji Balogun Rehabilitation Centre.
The Moji Balogun Rehabilitation Centre is a faith-based drug rehabilitation Centre that started operations in June 2019.
It caters to persons with mild substance use disorder of which are mostly Students from various Tertiary institutions and workers from various organizations.
It runs an intensive 3-month residential drug treatment and rehabilitation program. Our Residential facility is designed to provide the client with a clean, safe and comfortable environment. Our rooms are en-suite, spacious and furnished.
Services we offer in this facility includes :
Individual Psychological Therapy,
Group Psychological therapy,
Urine drug Test,
Psychological Evaluation and Personality Assessment,
Feeding- 3 meals per day,
Accommodation (1 person per room)
Vocational Training
Recreational Activities
The Moji Balogun rehabilitation has a full complement of staff that are involved in the treatment of our clients. We have the following multidisciplinary team members: Clinical Psychologists, Social worker, Chaplain, Maintenance Officer and the Cook.