carefully curated content just for you from our blog.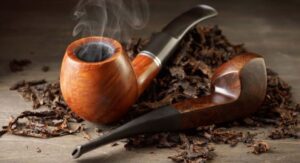 Nicotine from cigarettes is as addictive as heroin. Nicotine addiction is hard to beat because it changes your brain. The brain develops extra nicotine receptors to accommodate the large doses of nicotine from tobacco. When the brain stops getting the nicotine it's used to, the result is nicotine withdrawal. You may feel anxious, irritable, and
Read More »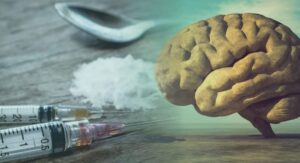 There are 3 main parts of the brain affected by abusing drugs/substance: in stem.Details of how these are affected would be discussed subequently.
Read More »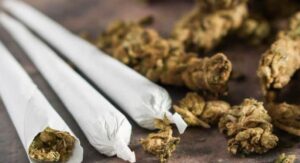 Cannabis, also known as marijuana among several other names, is a preparation of the Cannabis plant intended for use as a psychoactive drug or medicine. The main psychoactive part of cannabis is tetrahydrocannabinol (THC); one of 483 known compounds in the plant, including at least 65 other cannabinoids. Marijuana—also called weed, herb, pot, grass, bud, ganja, Mary Jane, and a vast number of other slang terms—is a greenish-gray
Read More »
Testimonies of Total Transformation
I'm Temilola, i want to thank God for my life and for how far He has brought me. With God my life would have had no meaning. I was lost but He found me. My story is more or less like that of the prodigal son. I was caught up in a world where I wanted to have things done my way and live life to the fullest. It cost me everything dear to me, it destroyed relationships, trust, my future was going dime. And the Devil used drug addiction and a fraudulent lifestyle to blind me and set me up for destruction. But God who loves His own delivered me from the scourge of drug addiction and brought me into his marvelous light. I found a place called Cadam and that was the turning point for me. God used this institution to guide me back to the path and purpose God had written for me. And today I'm a better person, I lover of God, a fighter and drug free. Bless God and thank Him for a place like Cadam
My name is toluwanmi , i am 25years old, life has been beautiful, and the future holds so much promise, when i was 14 years old i got introduced to Marijuana and nicotine through my neighbor and my life became fueled with arrogance and rebellion to my parents and everthing around me , I got hooked on it and slowly started to try stronger things due to my curiosity and thirst for adventure…i stumbled on freebase cocaine (crack) and then everything went downhill , i lost everything and i mean everything. One time i had used so much crack my body started to burn up and i decided to take a shower and i slumped in the bathroom. Lay in my own blood till i regained consciousness and then i knew i had a problem, my dad mention a rehabilitation centre called C.A.D.A.M and i decided that since i couldn't help myself i better go find some help and i went it for the complete program and through the healing power of God. I am clean and Sober enjoying a drug free life
''Coming to CADAM was one of the best decisions I have ever made for myself. At first, it seems like punishment, but isolating myself from the vices of the world for a few months while also learning from the word of God and how to better myself physically and mentally has really helped in my growth today especially with patience and tolerance. Now I am a graduate and I have started my NYSC, I didn't think I would get this far before coming to CADAM and most importantly I see people doing drugs around me but I am not moved by it.''
''I am really happy to share this testimony as it is exactly 3months I left the program, I share this with all humility to the glory of God because in my stay in CADAM I was able to find my vision and purpose in life and trust me, a man who finds his vision and purpose for creation will leave a stress free life. CADAM changed my thinking, I discovered I could do everything but not everything was important, I discovered the latest trend were not necessary, getting angry wasn't necessary but the truth, money wasn't a priority for a happy life. I am going to conclude with how I'm doing right now, to the glory of God, the devil knows I'm enjoying my life because of my experience in CADAM, my vision makes me happy, God is with me, I'm making impact in my workplace, church and family. With no bias, I appreciate every staffs in the Abeokuta centre I love you all, no jokes, you all changed my life. I am getting emotional as a write but I will end here, to the Director General who I never met but hope to meet someday, don't worry I'm sure you have a place In heaven already, as you keep changing lives, you will keep growing Amen. Thanks once again, I won't forget CADAM.''